COTTAGE 21

Randy Amirante

Louis Cozzi

Dan Griffin

John Thomas

Don Waldron

COTTAGE 22

Frank Hughes

COTTAGE 23

Bob Dornhecker

Donald Johnston

COTTAGE 24

Bob De Wilde

Terry Meingasner

Joe Pasquale

Mike Ziemke

Rich Zymantas

COTTAGE 25

James Castro

Joe Ellis

John Manson

COTTAGE 26

Charlie O'Donnell

James Schwer

Jim Schwer

Seminarian

Bill Clark

Roll Call is held every couple of months or so, in the spur of the moment.  Try not to miss checking out the Board for too long, you'll never know when the next Roll Call will be.

Please only sign in for yourselves. "Roll Call" was set up to see how many people read and post on the board.  If someone is looking for your siblings, in most cases they can be found through you.   A star      next to your name indicates that you were late for "roll call."  Your name will be included in roll call, but will not count in determining the winning cottage.  We would like to welcome our new Alumni who signed our Guest Book.  Hope you find many of your old friends here.

Below are the Results of the Last Roll Call that ended Nov 28, 2008

We had 105 kids checking in this month . . . 

65 Gals and 40 Guys.

Winner of the Girls Cottages

Cottage 43 with 20 gals

Winner of the Boys Cottages  

Cottages 24, 28, 29

with 5 guys each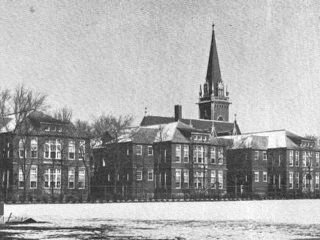 COTTAGE 40

Marie Saracino

COTTAGE 41

Betty Frederick

Rosemary Frederick

Norine Glower

Valerie Klans

Joanne Lawson

Pat Malloy

Rosemary Martinez

Valerie Niehoff

COTTAGE 42

Patricia Barrett

Patti Copeland

Sylvia Huante

Suzie Jacobs

Carmen Navarro

Gloria Navarro

Inez Navarro

Marianne Pierce

Helena Superczynski

Rosemary Superczynski

Betsy Waffle

COTTAGE 44

Kim Armendariz

Shirley Clark

Betty Lou Conner

Debbie Duda

Andrea Hennes

Cathy Larsen

Marie Prendergast

COTTAGE 45

Dorothy Adams

Rosemary Gallas

Mary Jo Jones

Suzanne McCann

Laura Pasquale

Pat Pasquale

To turn off music, click the pause buttom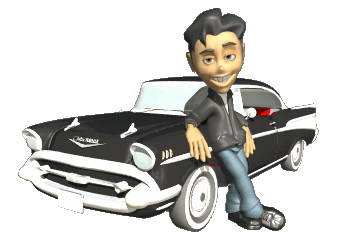 This is the 10th Roll Call logged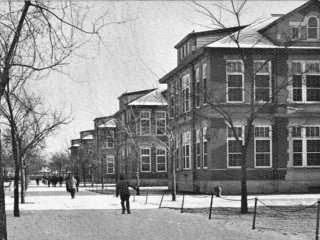 "COTTAGE 43 "

Maryan Bachmann

Pat Beltz

Marcia Fitzgerald

Maureen Fitzgerald

Jessica Flores

Josie Flores

Marlene Kartas

Barbara Mizer

Donna Rose Richter

Donna Sorrentino

Dawn Trudeau

Debbie Weber

Marilyn Wiley

Mary Beth Wiley

Rita Wiley

Rosemary Wiley

Sue Wiley

Bonnie Zampa

Gloria Zampa

Mary Zampa

COTTAGE 46

Lily Garcia

Colleen Jeffries

Delphine Mattigosh

Kathleen McNicholas

Veronica Osochowski

Theresa Skupien

Marcie Sternik

Bridget Tuttle

COTTAGE 48

Dale Crowe

Mary Alice Crowe

Sandy Crowe

Maria Realmo

COTTAGE 27

Joe Centorbi

Jim Merriman

Jim Vitello

COTTAGE 28

Tim Butusov

Don Fitzgerald

Mel Howard

Norm Mertel

Shawn Wilkinson

COTTAGE 29

Karl Finan

Gary Fuit

Cerry Hermosillo

Dan Hermosillo

Ray Hermosillo

COTTAGE 30

Tom McNicholas

John Pardo

Herbert Schweikle

Rudy Tudjen

COTTAGE 60

Bob Briggs

Rectory

Fr. McCarthy

Baby House

Victor Janis